PRESS RELEASE NO. 52-2022
PCG CHICAGO AND FILIPINO COMMUNITY JOIN THE FIRST NIGHT OF SIMBANG GABI TO WELCOME THE CHRISTMAS SEASON

16 December 2022, Chicago – The Philippine Consulate General and the Filipino community in Chicago attended the first night of Simbang Gabi held at Holy Name Cathedral in Downtown Chicago on 15 December 2022 to welcome the Christmas season. The mass was hosted by the Cathedral Filipino Network (CFN) and presided by Fr. Gregory Sakowicz.

After the mass, a reception was held at the cathedral's cafeteria and guests enjoyed traditional Filipino dishes and delicacies such as pancit, lumpia, puto (rice cake), and kutsinta (brown rice cakes). Traditional lanterns were also on display to provide a distinct Filipino flavor to the event.

The Simbang Gabi is a series of masses that is traditionally conducted at dawn beginning December 16. This custom began during the Spanish colonial era when Christmas masses were held before sunrise to enable farmers to hear mass before they set off to work during the day. In recent times, an anticipated Simbang Gabi is also celebrated for nine nights starting December 15.

According to the Archdiocese of Chicago, Simbang Gabi masses will be held in different churches every night until December 23. END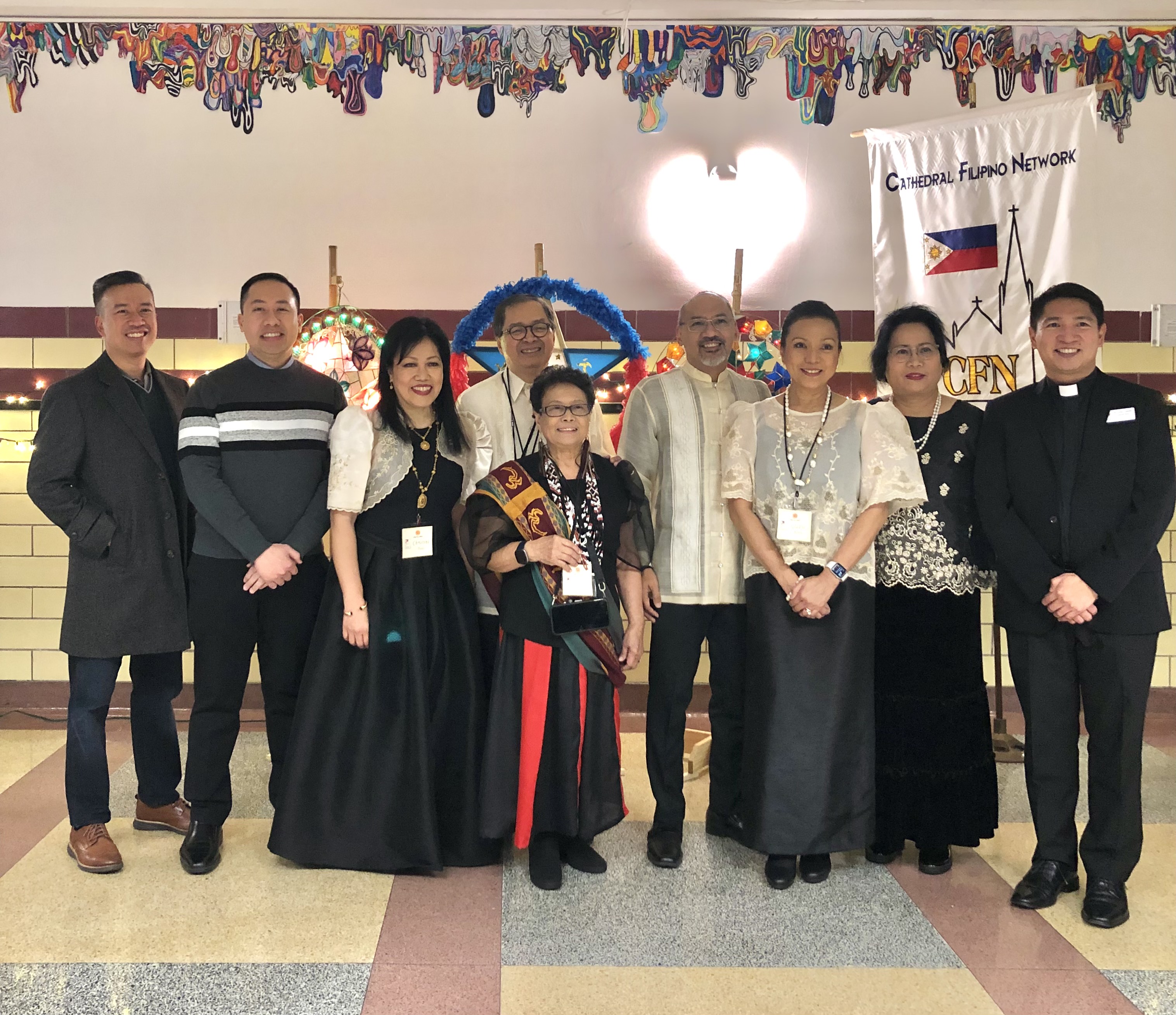 Consul Ryan Pondoc (second from left) and Fr. Don Cambe (right) pose for a group photo with the members of
the Cathedral Filipino Network (CFN).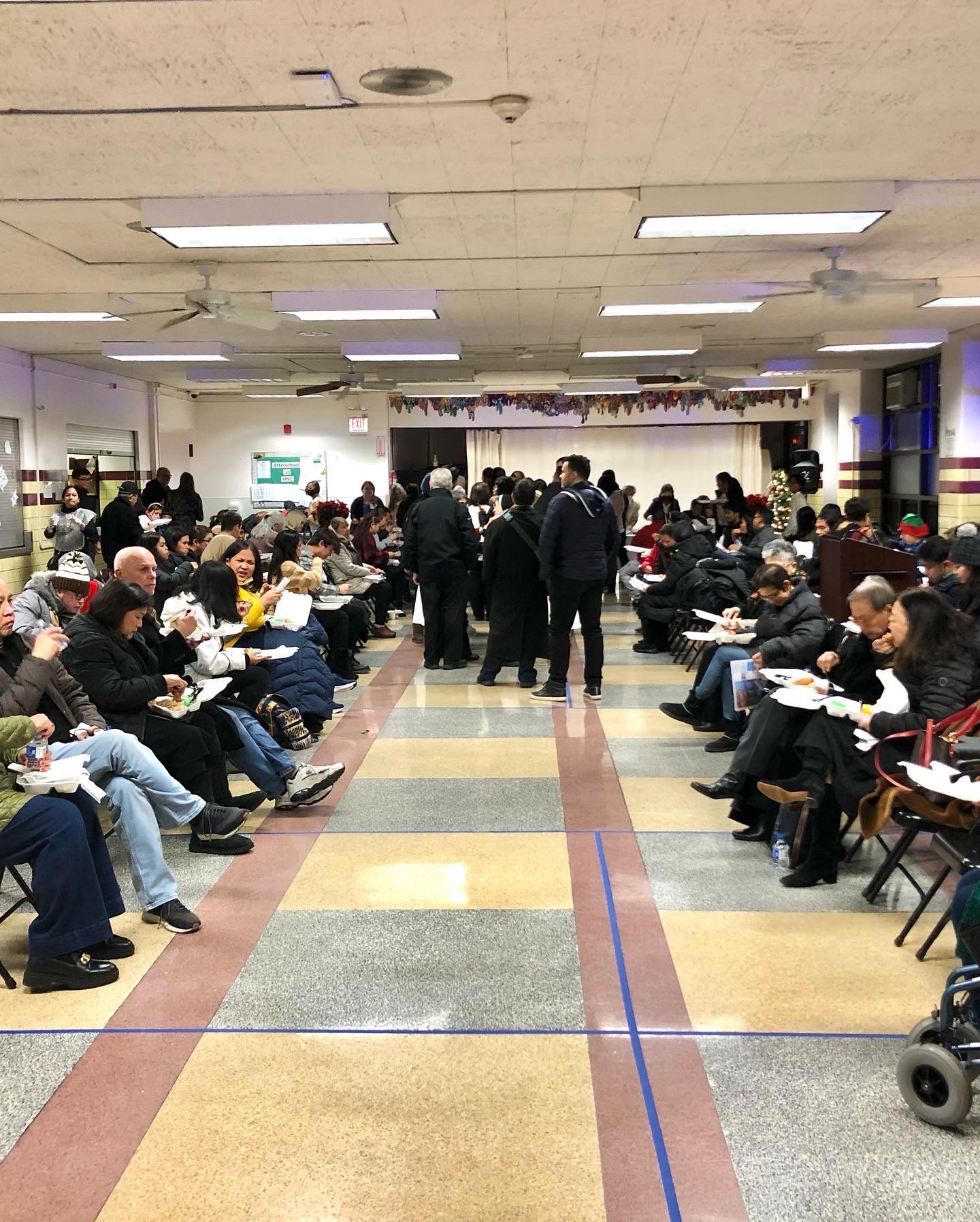 Guests enjoyed traditional Filipino dishes and delicacies after the mass.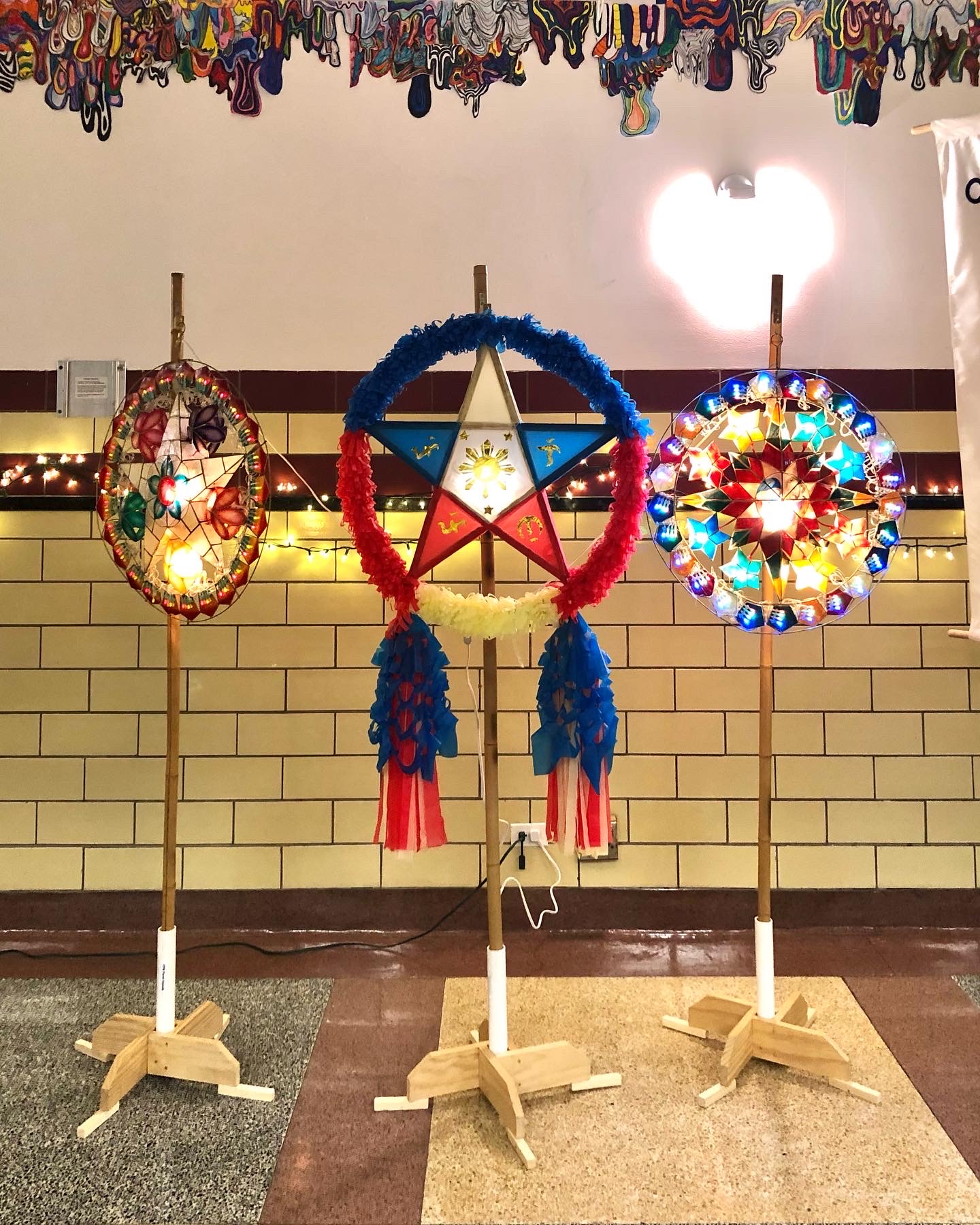 Traditional Filipino lanterns on display during the Simbang Gabi celebration.