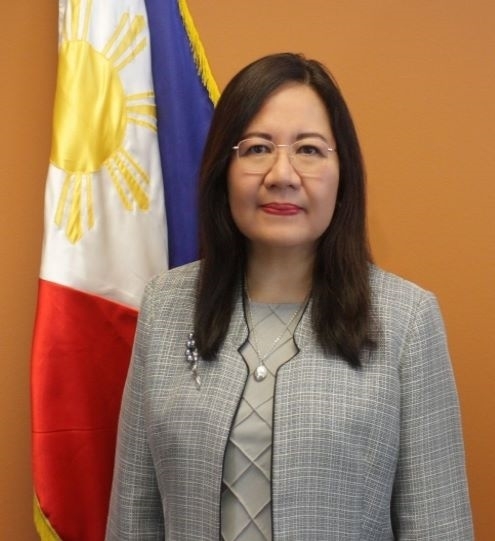 CONSUL GENERAL J. SUSANA V. PAEZ
Consul General J. Susana Paez assumed her post as Consul General of the Philippine Consulate General in Chicago on 20 October 2021.

Prior to her assignment in Chicago, Consul General Paez has served in various positions in the Department of Foreign Affairs (DFA) and other Foreign Service Posts. She was previously assigned at the Philippine Consulate General in Toronto, Canada as Consul and served as Acting Head of Post in 2010 to 2011 and as Deputy Consul General until 2016. She also served at the Philippine Consulate General in Xiamen until 2008.

In the DFA, she served as Executive Director and subsequently as Assistant Secretary in the Office of International Economic Relations. She was a member of the Board of Directors of Tourism Board Promotion, as well as Deputy Alternate Representative of the Philippine Organizing Committee in World Exposition Dubai 2020. She also served as a Director at the Office of Asian and Pacific Affairs and the Office of Middle East and African Affairs.

Consul General Paez is a graduate of the University of the Philippines in Diliman with a Bachelor of Science degree in Biology. She currently holds the rank of Chief of Mission II.