PRESS RELEASE NO. 50-2022
PHILIPPINE CONSULATE GENERAL IN CHICAGO JOINS 18-DAY CAMPAIGN TO END VIOLENCE AGAINST WOMEN (VAW)

29 November 2022 - In support of the Philippine Government's campaign to end violence against women, the Philippine Consulate General in Chicago kicked off the observance of the 18-Day Campaign to End Violence Against Women (VAW) from 25 November to 12 December 2022.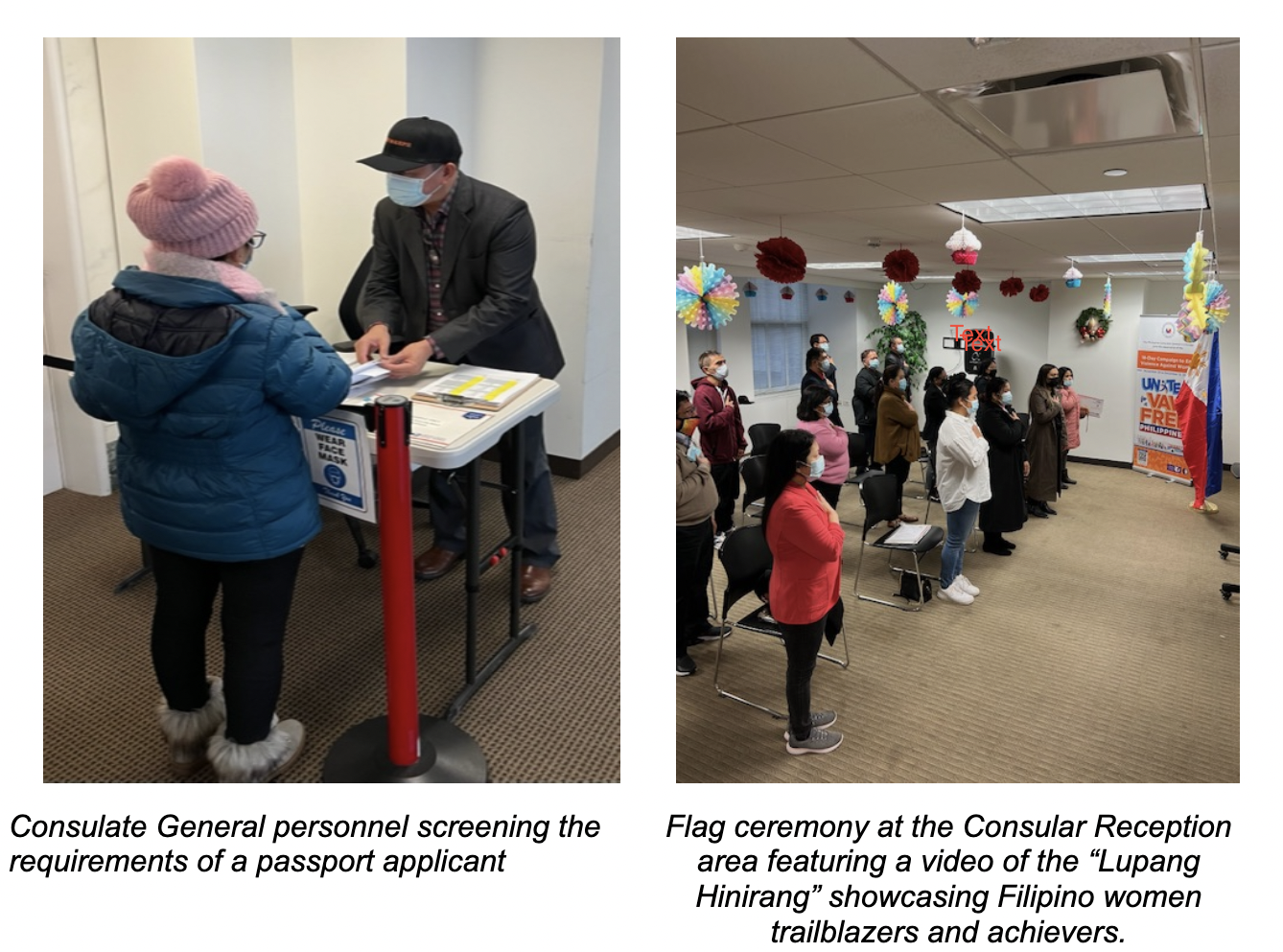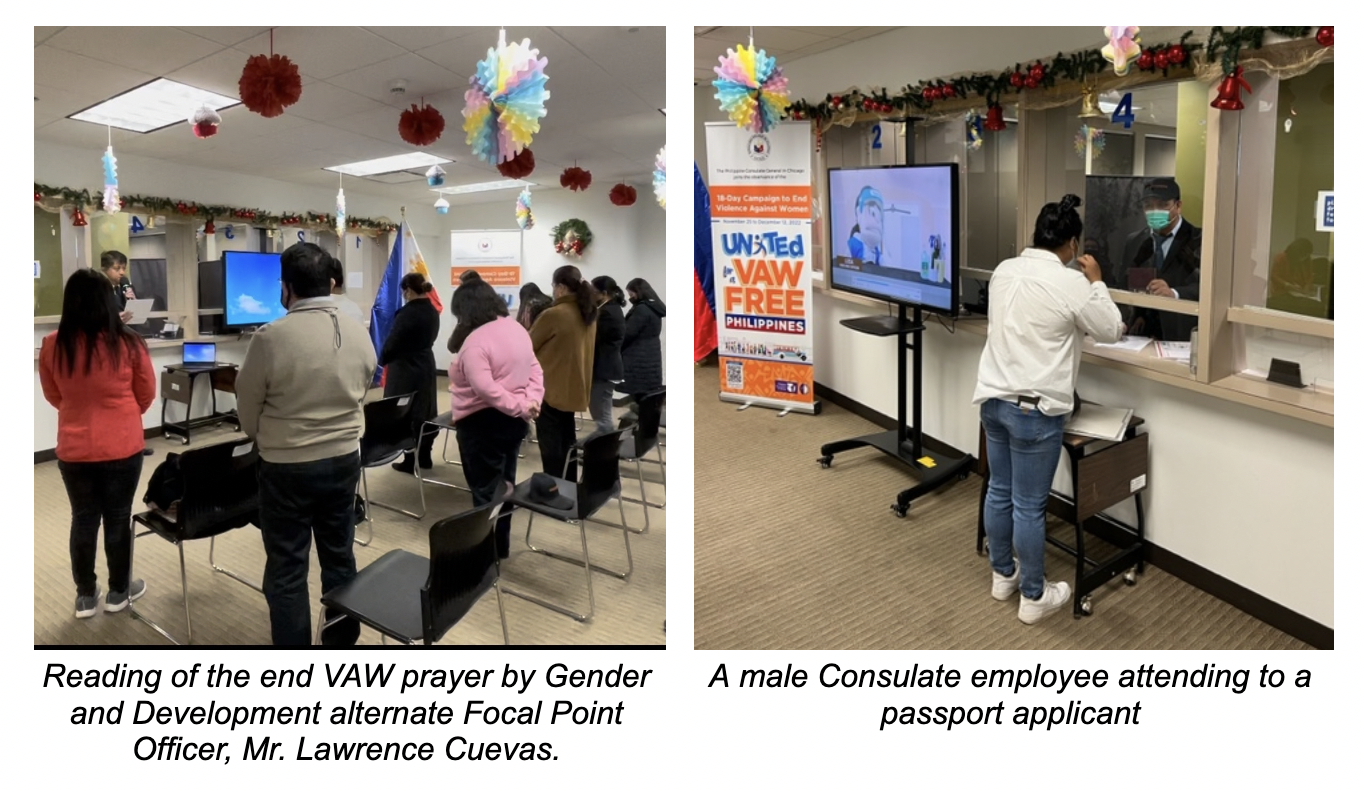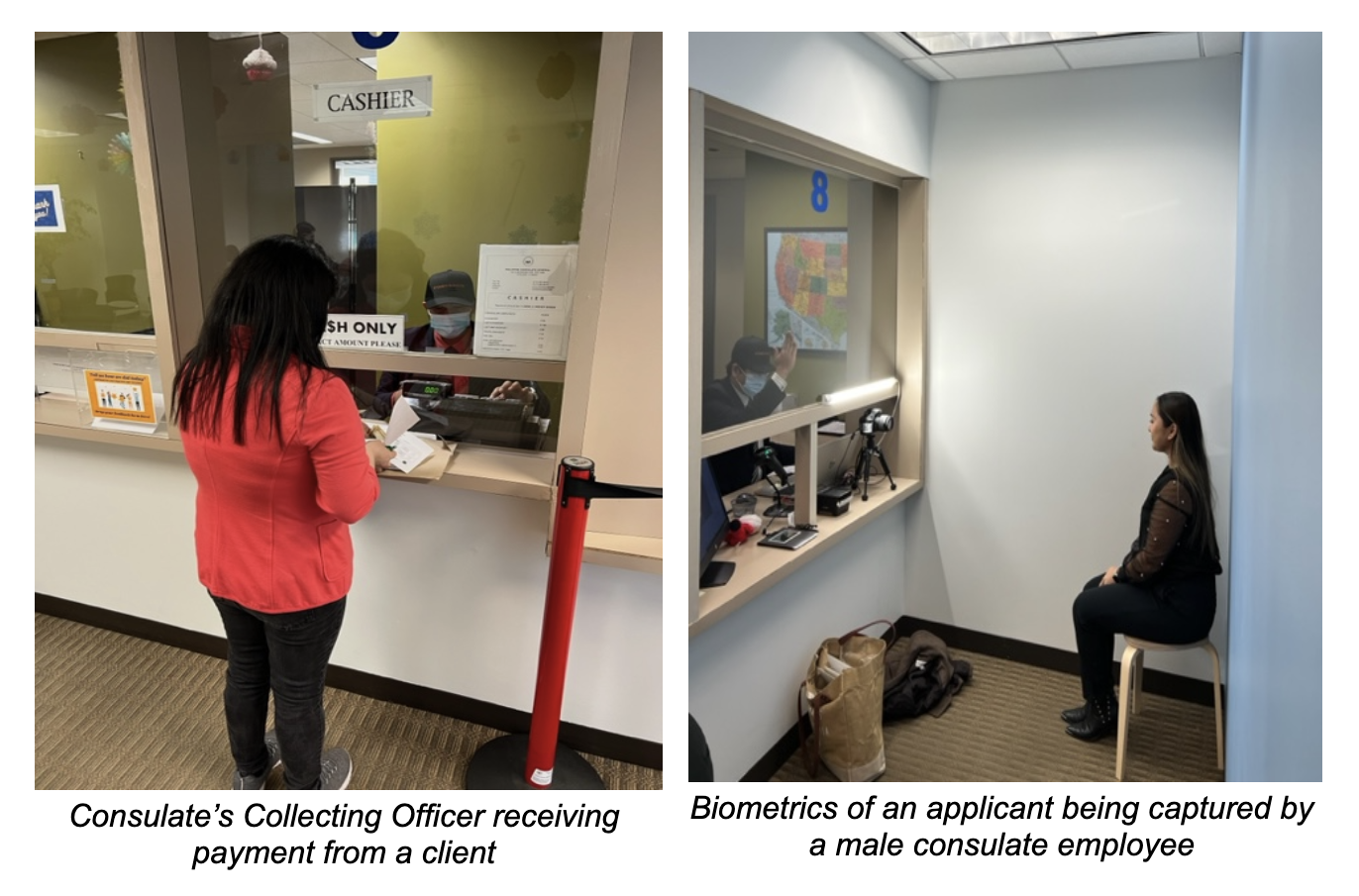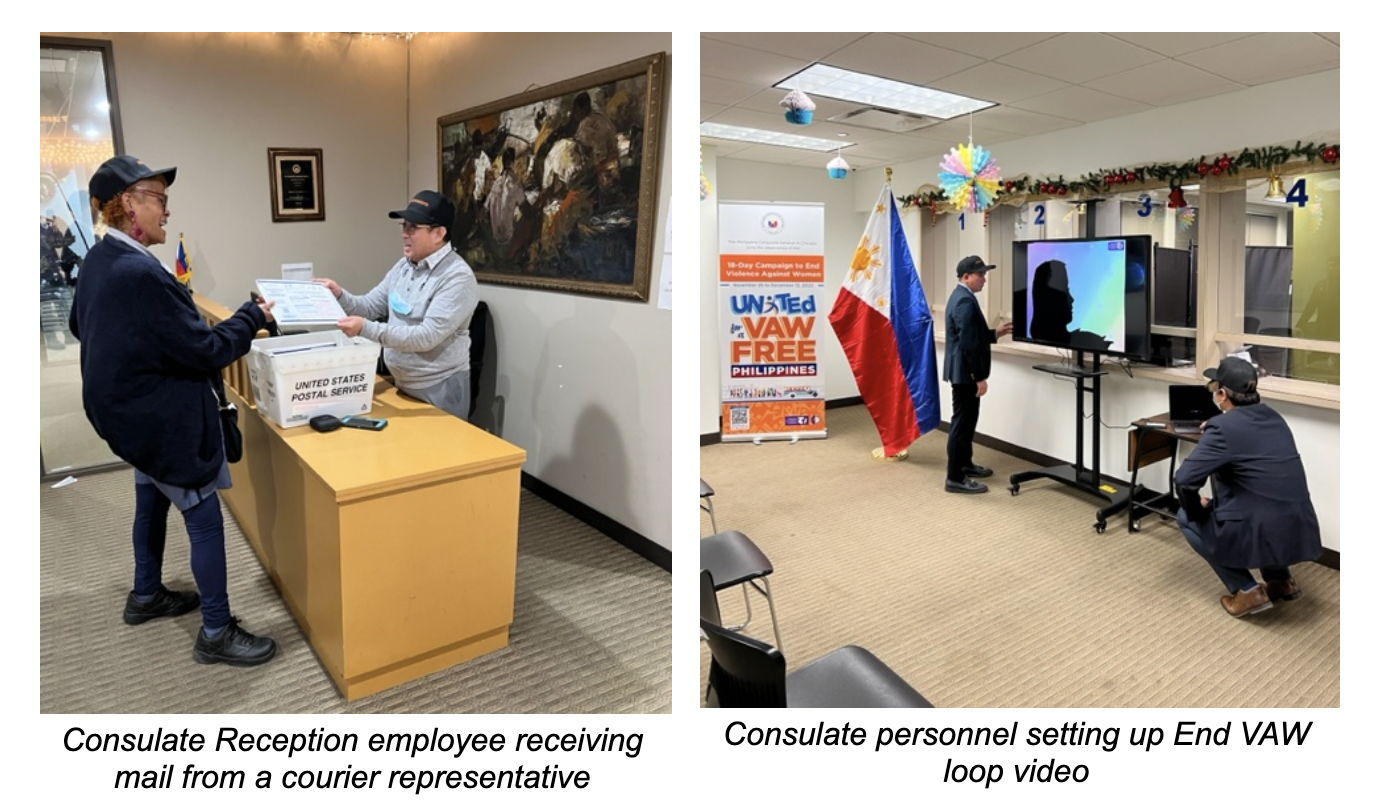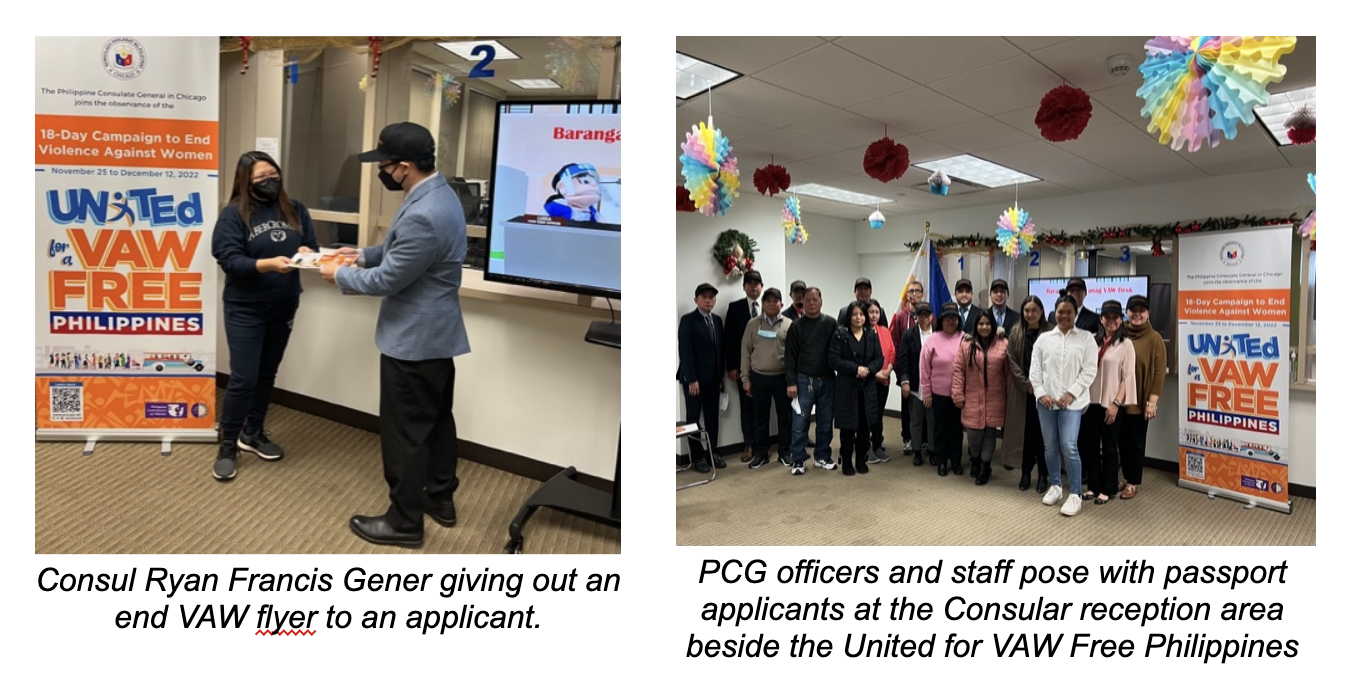 With the full support of the male officers and staff of the Consulate, the event kicked off on 28 November 2022 with the flag ceremony at the Consular Section waiting area featuring a video of "Lupang Hinirang" which showcased Filipino women trailblazers and achievers. Clients for the day were invited to join in. The Philippine national anthem was followed by the reading of the VAW Prayer and a brief introduction of the VAW campaign by Mr. Lawrence V. Cuevas, Post's GAD-Alternate GAD Focal Point Officer. Short films which depict various forms of VAW and other related information relative to end-VAW were played on a loop at the reception area of the consular section for the viewing of the Consulate's visitors and clientele.

To convey the message and advocacy to a wider audience, select end-VAW videos borrowed from the website of the Philippine Commission on Women have been shared and uploaded in Post's social media. The Consulate also displayed the new recurring banner with the theme. "UNiTEd for a VAW-Free Philippines" to highlight collaborative efforts and a united thrust towards a VAW-free Philippines. All personnel will wear VAW-free caps for the duration of the campaign with Post's male personnel rendering full support in frontline duties. END.