PRESS RELEASE NO. 14-2022
MISSOURI-BASED FORTUNE 500 COMPANY CONTINUES EXPANSION IN THE PHILIPPINES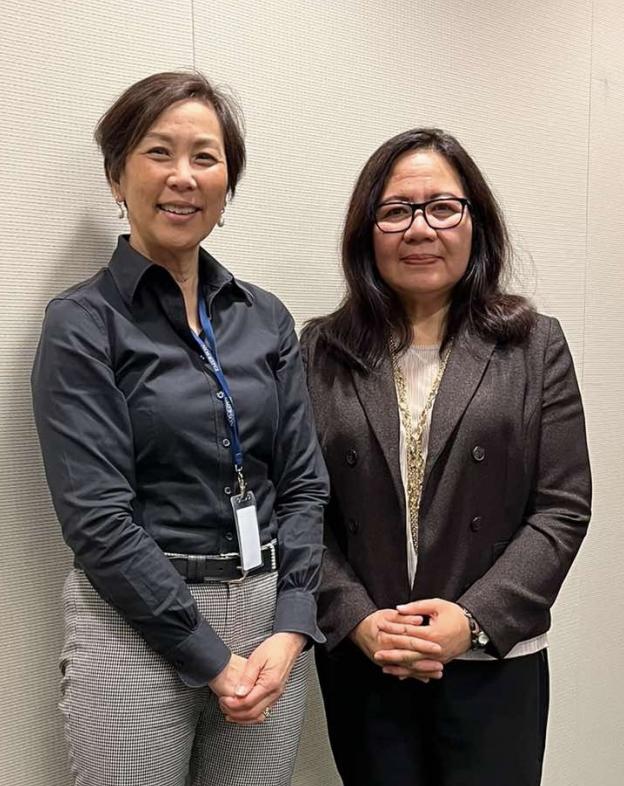 Consul General J. Susana V. Paez (right) poses with
Emerson Electric SVP Sara Yang Bosco (Photo by Chicago PCG/Kath Lobien)
25 April 2022 – Philippine Consul General J. Susana V. Paez met Ms. Sara Yang Bosco, Senior Vice President, Secretary and General Counsel of Emerson Electric Co. on 22 April 2022 to discuss the company's operations and plans in the Philippines.

The visit was in line with Post's thrust to reach out to Fortune 500 companies in the Midwest to strengthen ties with those already doing business in the Philippines, and to build bridges with others which could benefit from investing in the country.

Emerson's regional operating headquarters (ROHQ) is located in the Philippines and now employs 7,000 Filipinos. The global shared services center has transitioned from routine back-office functions to more value-adding research and development, legal, and customer facing operations, mainly serving US clients. The company is also moving its financial shared services to the Philippines, and foresees continued expansion in the coming years.

Consul General Paez was pleased to know that the firm was very happy with its investment in the Philippines and its plans to continue expansion. She expressed readiness to provide assistance on economic and consular concerns.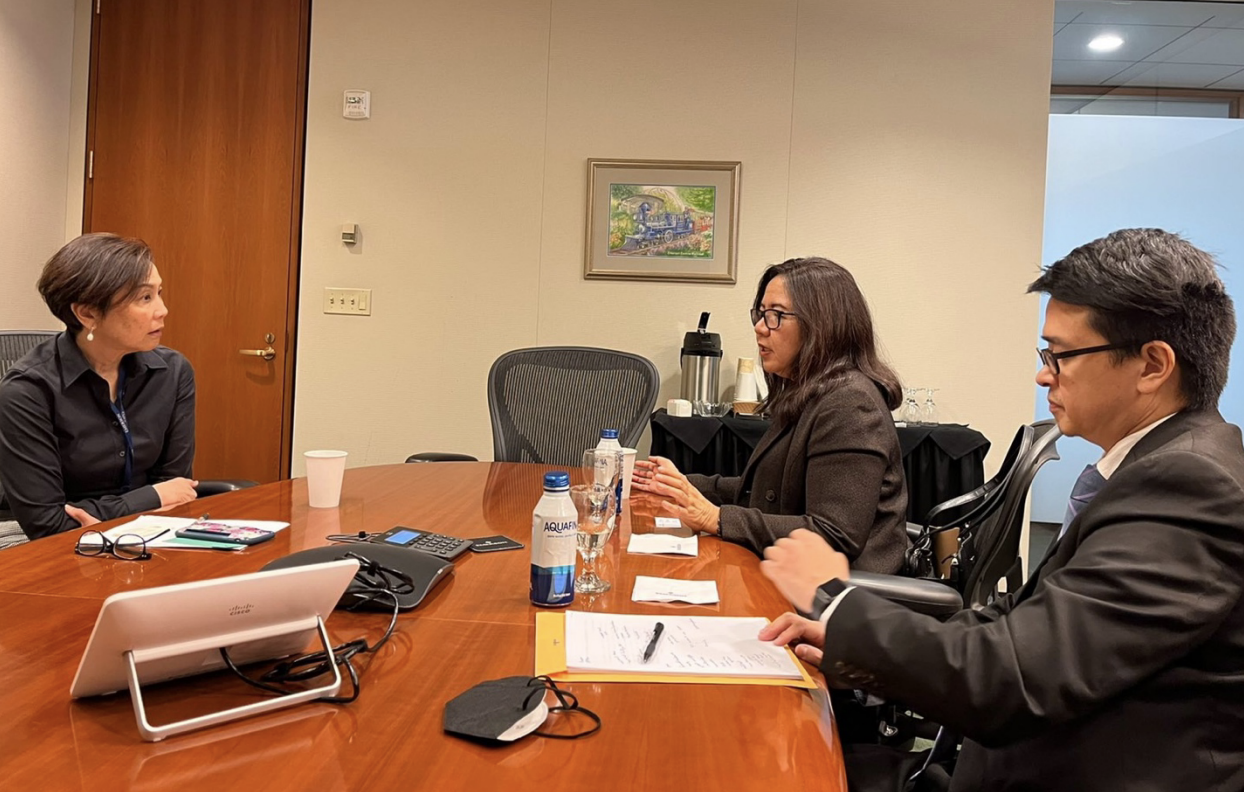 Consul General Paez (middle) discussing Emerson's operations in the Philippines with
Ms. Bosco (left) and Consul Ryan Gener (right). (Photo by Chicago PCG/Kath Lobien)