PHOTO RELEASE NO. 13-2022
CONSUL GENERAL PAEZ ENCOURAGES ALL REGISTERED VOTERS IN THE MIDWEST TO VOTE DURING MEDIA INTERVIEW WITH FILAM MEGASCENE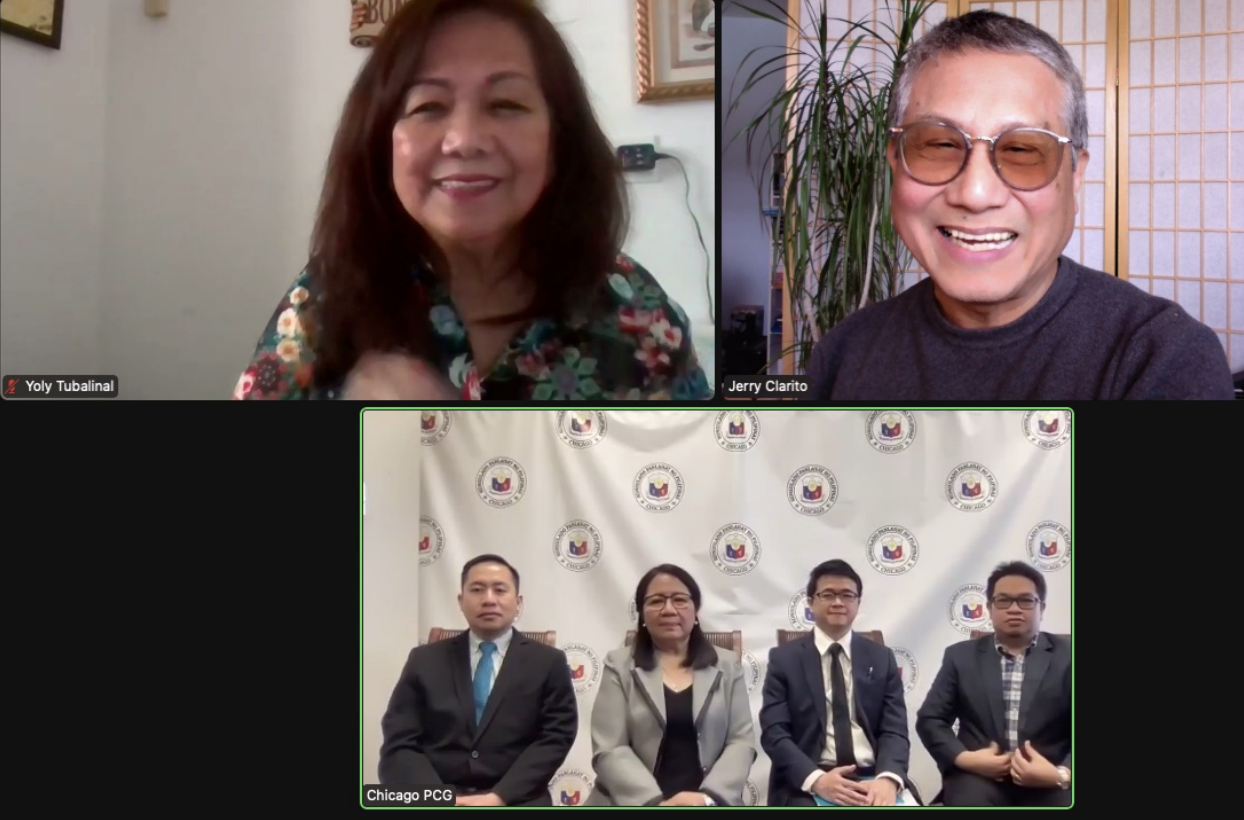 Screenshot of The FilAm MegaScene's virtual interview with Consul General J. Susana Paez
(below photo, second from left) on 19 April 2022. (Photo by Jerry Clarito)
Chicago, 21 April 2022 – FilAm MegaScene Editor Yoly Tubalinal and Columnist Jerry Clarito conducted its first media interview with Consul General J. Susana V. Paez via Zoom on 19 April 2022. She was accompanied by Consul Ryan Francis Gener, Consul Ryan Pondoc, and Consul Melvin Almonguera.

During the interview, Consul General Paez encouraged all registered Filipino voters in the US Midwest to contribute to strengthening the country's democratic process by exercising their right to vote, and by being vigilant to ensure that every vote is counted.

Overseas voting is from 10 April to 09 May 2022. All vote ballots should be received by the Consulate on or before 09 May 2022, 6:00AM CST.

The Consul General also thanked FilAm MegaScene for the opportunity to use their platform to liaise and connect with the Filipino and Filipino American community in the Midwest.