PRESS RELEASE NO. 13-2022
Chicago PCG commemorates Araw ng Kagitingan (Day of Valor)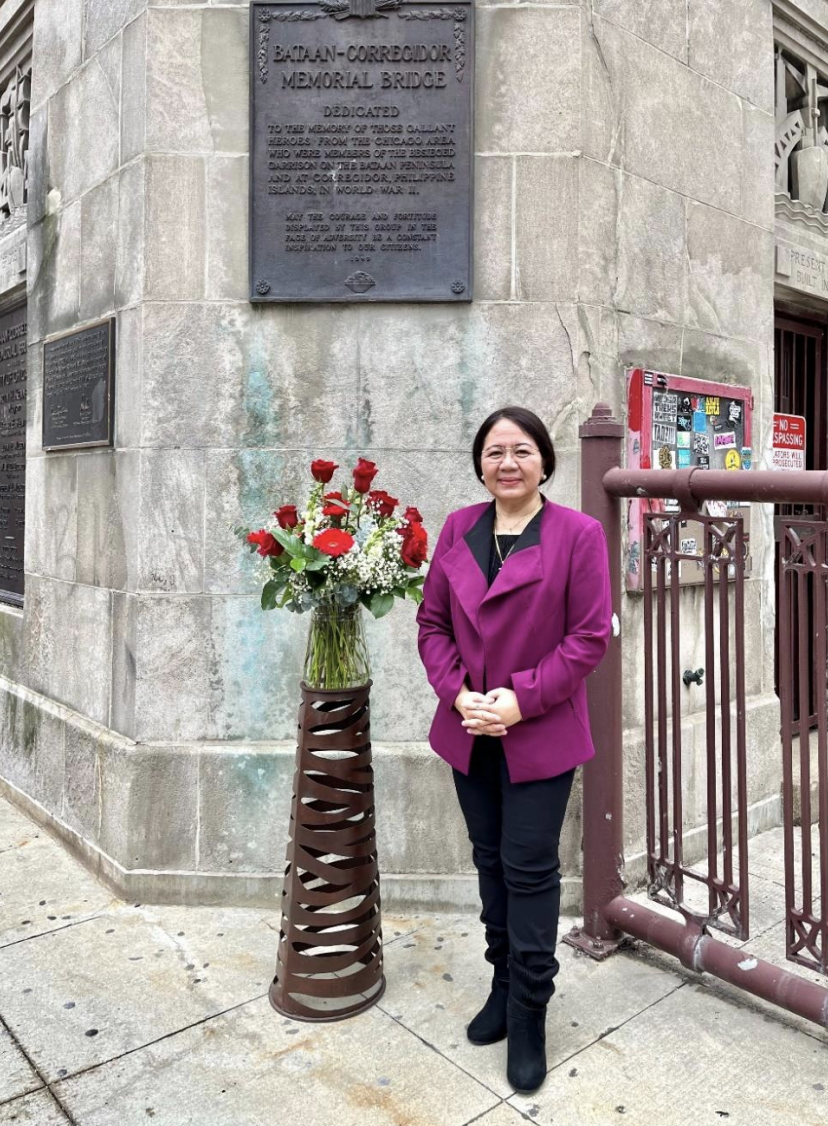 Consul General J. Susana V. Paez during the floral offering ceremony
at the Bataan-Corregidor Memorial Bridge.
Chicago, 11 April 2021 – The Philippine Consulate General in Chicago, led by Consul General J. Susana V. Paez, held a floral offering ceremony on 09 April 2022 at the Bataan-Corregidor Memorial Bridge in Downtown Chicago to commemorate the 80th anniversary of the Bataan Death March.
According to historical accounts, Major General Edward King Jr., commander of Luzon Force Bataan, surrendered approximately 76,000 of his troops (64,000 Filipinos and 12,000 Americans) to the Japanese forces on 09 April 1942. As prisoners of war, the soldiers were forced to endure the infamous 140-kilometer Bataan Death March from Mariveles, Bataan to Camp O'Donnell in Capas, Tarlac for six days. As a result, thousands died along the way. It is believed that only 54,000 of the 76,000 soldiers were able to reach Camp O'Donnell. The prisoners who survived were only rescued in early 1945.

Under Republic Act 3022 which was passed and signed into law in 1961, the Araw ng Kagitingan (Day of Valor) was officially proclaimed as a Philippine holiday.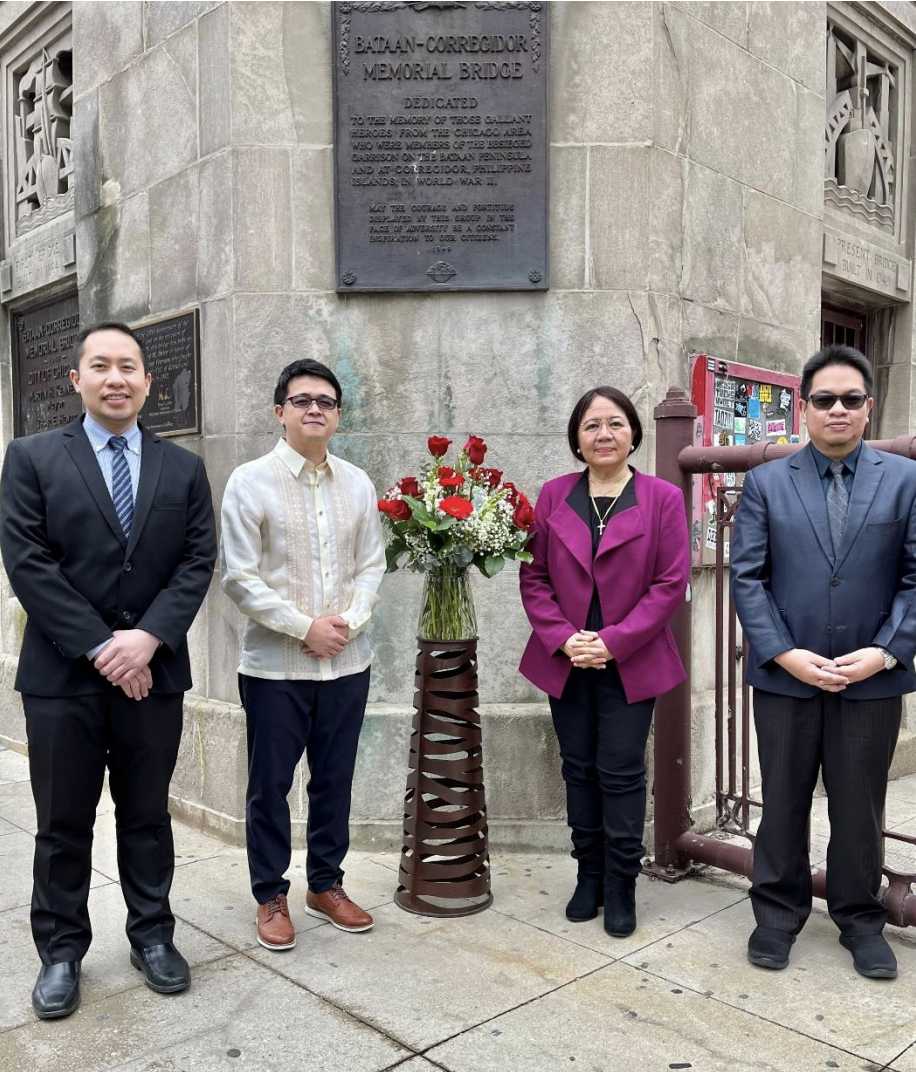 Consul General Paez (second from right) poses with Consul Ryan Francis Gener (second from left),
Consul Ryan Pondoc (left) and Consul Melvin Almonguera (right).
Also known as the State Street Bridge, the current bridge was completed and opened on 28 May 1949. It was named the Bataan-Corregidor Memorial Bridge by then Chicago Mayor Oscar Hewitt in memory of the American soldiers from the Chicago area who fought in the Philippines during World War II.
On 09 April 1998, on the occasion of Araw ng Kagitingan (Day of Valor) and in commemoration of the 100th Anniversary of the Declaration of Philippine Independence, this same bridge was rededicated by former Chicago Mayor Richard Daley in honor of all Filipino and American veterans who fought side by side during the fall of Bataan and Corregidor in 1942.
"As we remember the heroism of the brave Filipino and American soldiers who stood side by side in defense of our freedom and liberty, we should remain steadfast like our forefathers and their allies in upholding the freedoms that the Filipino people enjoy today. In this spirit, I wish to encourage all registered Filipino voters to fulfill their patriotic duty and exercise their right to vote from 10 April to 09 May 2022," the Consul General stated.