PRESS RELEASE NO. 12-2022
Chicago PCG attends 1st Santacruzan Cultural Fashion Show 2022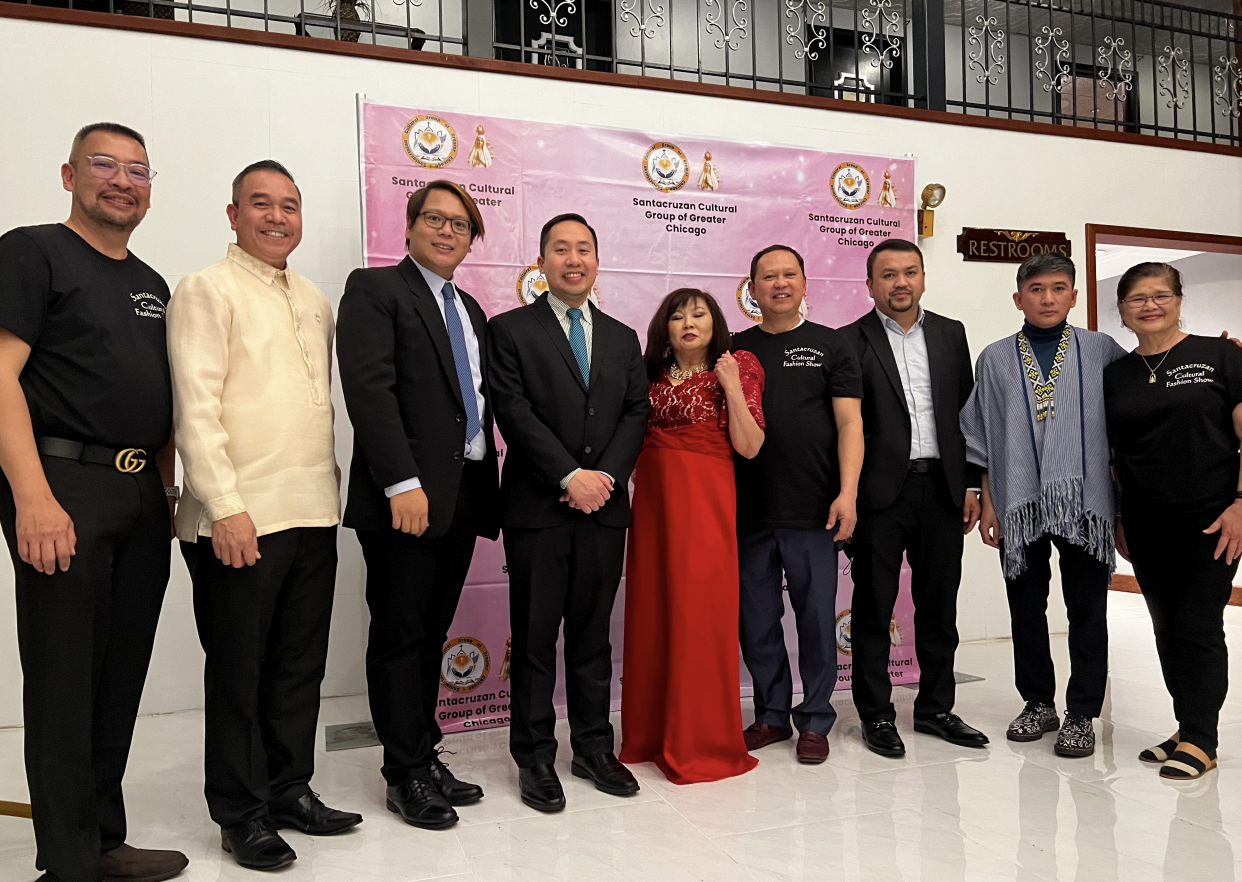 Consul Ryan Pondoc (4th from left) and Mr. Rene John Turija (4th from right) pose with Philippine Consulate personnel
and members of the Santacruzan Cultural Group of Greater Chicago during the Santacruzan Cultural Fashion Show on 02 April 2022.
Chicago, 04 April 2022 – The Philippine Consulate General in Chicago, represented by Consul Ryan Pondoc and Cultural Officer Richard Osea, attended the 1st Santacruzan Cultural Fashion Show 2022 held at the Ashton Place in Willowbrook, Illinois on 02 April 2022.

Organized by the Santacruzan Cultural Group of Greater Chicago (SCGGC) headed by Mr. Rene John "RJ" Turija and Ms. Joanne Turija, this event featured the colorful Dinagyang Collection and Filipiniana Collection of Filipino fashion designers Jeomel Jaleco and Paul Jerome "Tata" Blas Pinuela, respectively

Tata Pinuela rose to fame after Rabiya Mateo was crowned Ms. Universe Philippines 2020 since he was one of Ms. Mateo's designers.

Derived from the word Santa Cruz or Holy Cross, Santacruzan honors the finding of the True Cross by Constantine the Great and Helena of Constantinople (or Reyna Elena). In the Philippines, it is usually held on the last day of May to conclude the celebration of the Flores de Mayo (Flowers of May), a month-long festivity in honor of the Blessed Virgin Mary.

A Santacruzan Parade is scheduled to be held in Bolingbrook, Illinois on 29 May 2022 to promote Filipino culture and heritage.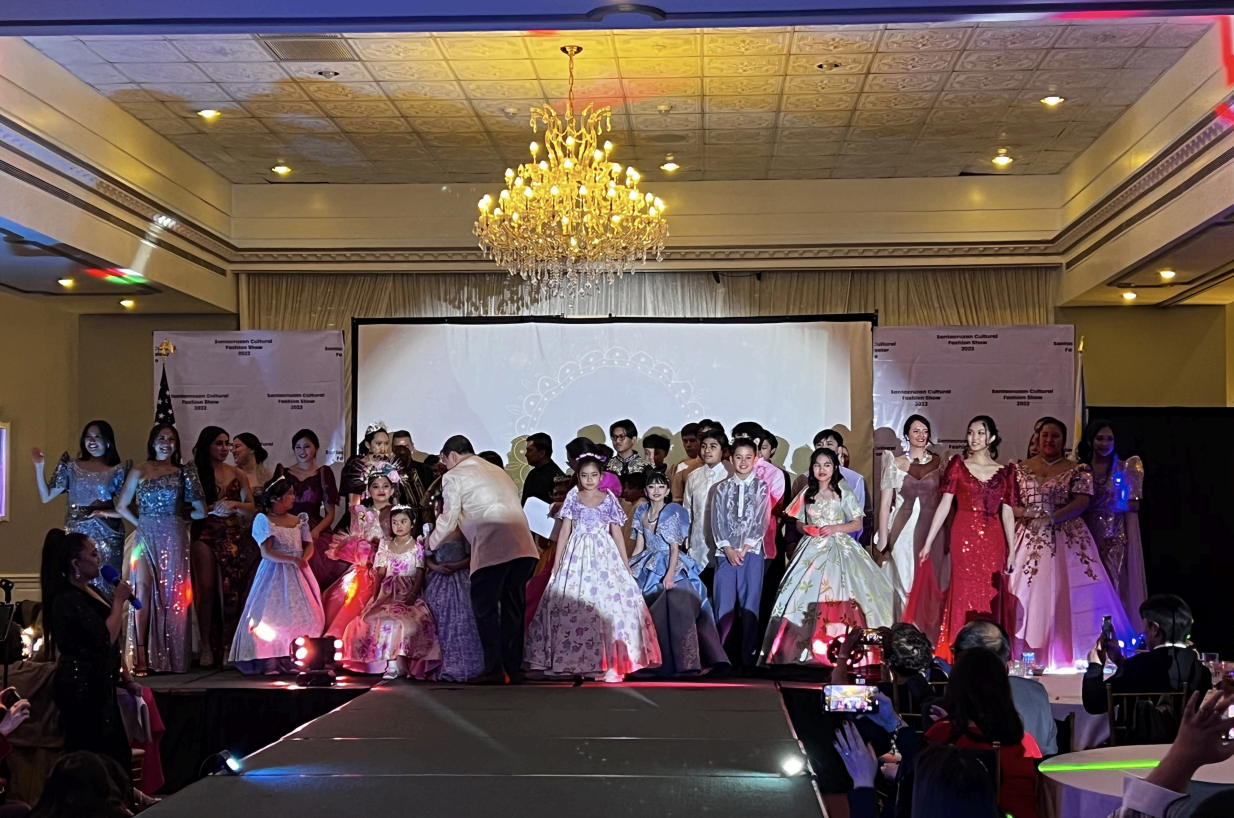 The Filipiniana Collection by Filipino fashion designer Tata Blas Pinuela.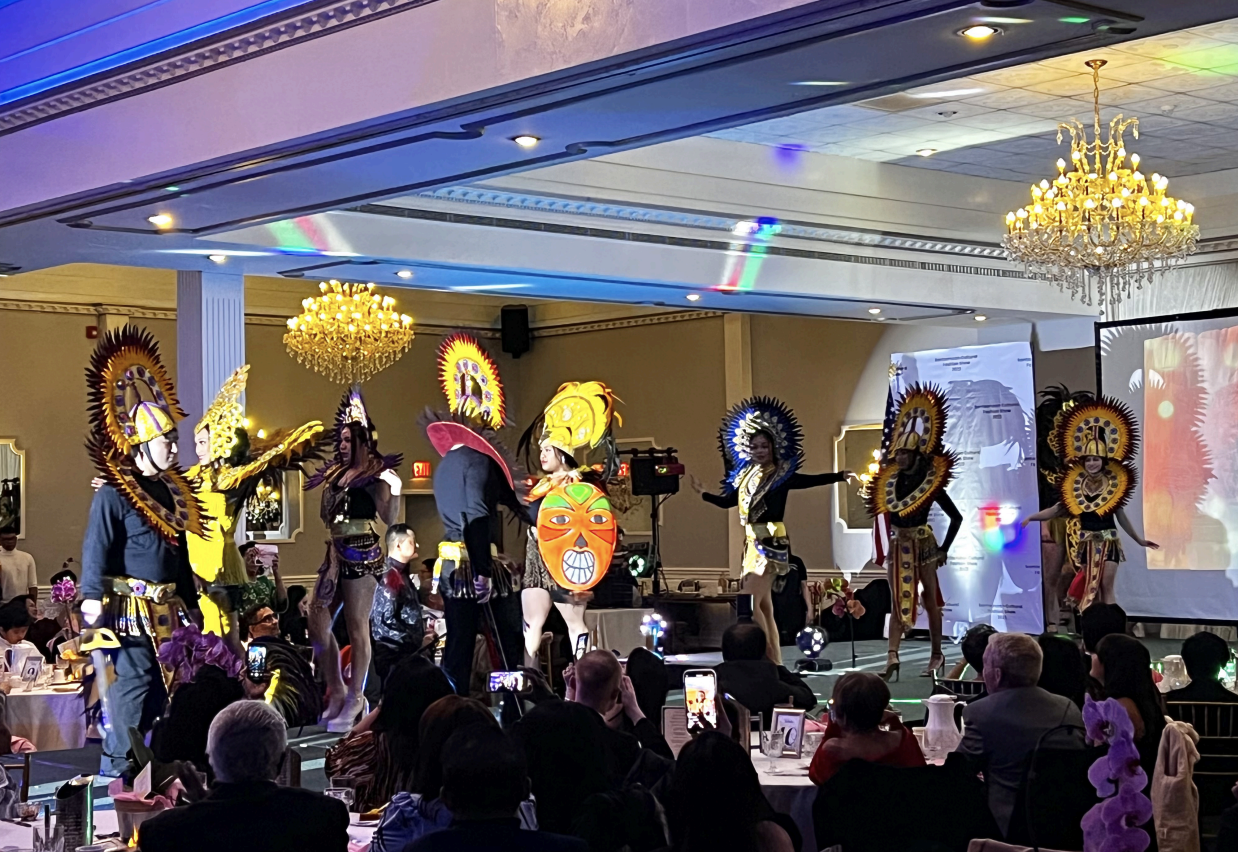 The Dinagyang Collection by Filipino fashion designer Jeomel Jaleco.