PRESS RELEASE NO. 10-2022
Chicago PCG holds webinar - "LGBTQ and Philippine Realities"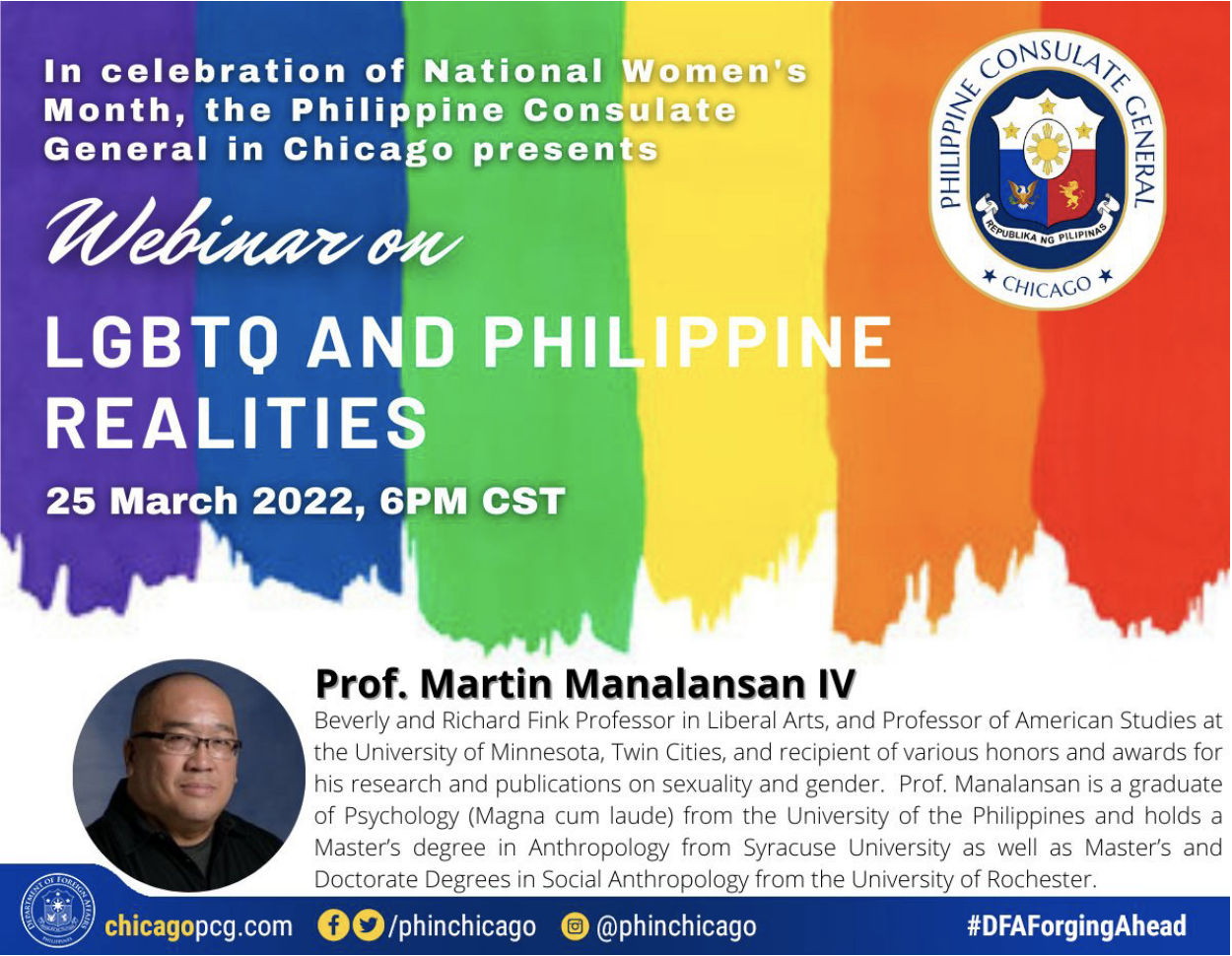 Chicago, 28 March 2022- In line with the celebration of the 2022 National Women's Month and in support of the Philippine Commission on Women's (PCW) advocacy for equality among gender identities, the Philippine Consulate General in Chicago hosted a webinar titled "LGBTQ and Philippine Realities" on 25 March 2022 for its officers and personnel, and those of the Foreign Service Posts in the United States and Canada.

The webinar's resource person was Professor Martin Manalansan IV of the University of Minnesota, who is a distinguished Beverly and Richard Fink Professor of Liberal Arts and American Studies at the University of Minnesota, and recipient of various honors and awards for his research and publications on sexuality and gender.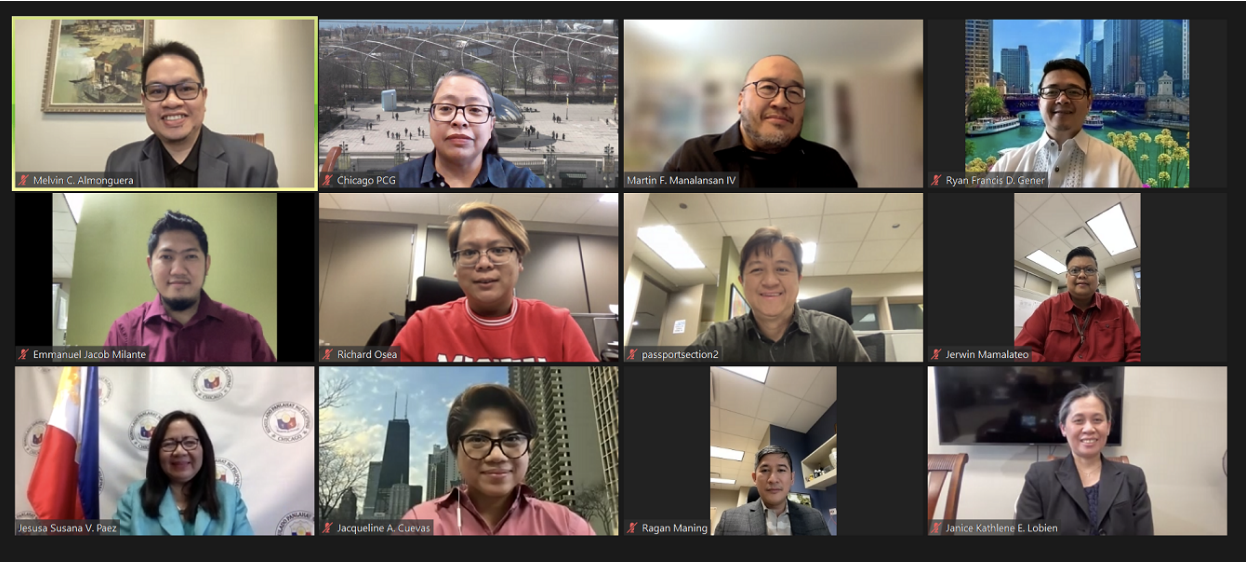 Consul General J. Susana V. Paez (bottom left corner), Prof. Martin Manalansan V (2nd from upper right corner)
and the Consulate personnel posing for a screenshot before the start of the webinar
Prof. Manalansan discussed the differences and intersections of gender and sexuality, gender roles, gender dimorphism (biological differences), gender stratification (power inequalities), and sexual orientations. He also contextualized LGBTQ concepts within the Philippine setting.
In her Welcome Remarks, Consul General J. Susana V. Paez shared her hope that the webinar would not only enrich the attendees' understanding of the LGBTQ Community, but more so that it would help further improve Foreign Service Posts' services to the LGBTQ community.