PRESS RELEASE NO. 09-2022
Philippines seeks to reinvigorate economic ties with Nebraska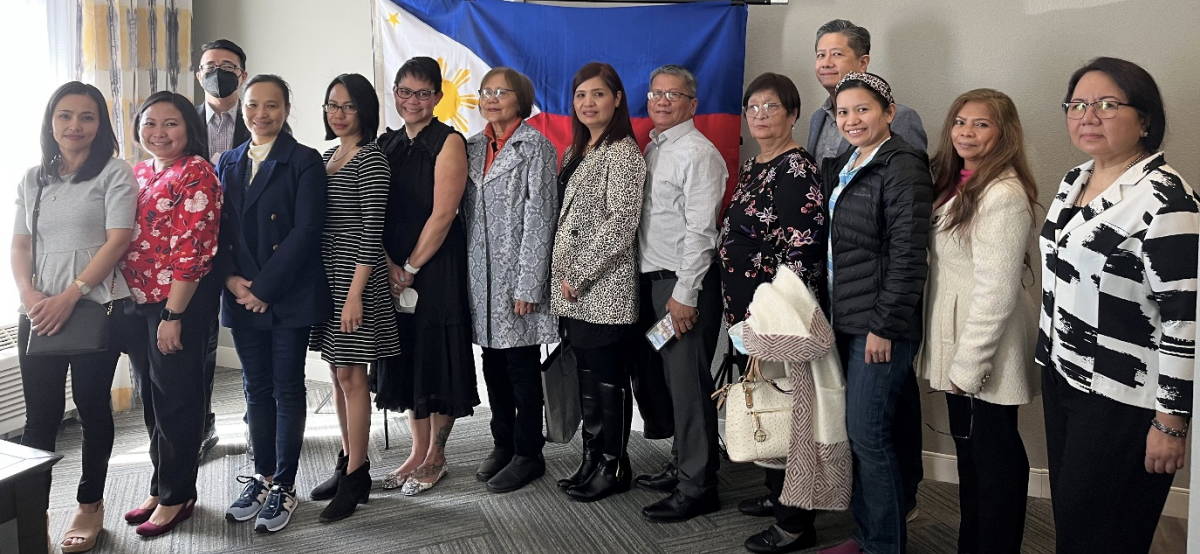 Consul General J. Susana V. Paez (2nd from right) pose with (L-R) Ms. Makayla Leiting,
Director Cobus Block, Director Tony Goins, and Consul Ryan Gener (Chicago PCG photo/Noly Dulay)
25 March 2022 – Officials of the Nebraska Department of Economic Development called on Consul General J. Susana V. Paez on 23 March 2022 to explore ways of enhancing economic ties between the Philippines and the State of Nebraska.

Consul General Paez and Consul Ryan Francis Gener welcomed Economic Development Director Tony Goins, International and Business Recruitment Director Cobus Block, and Economic Development Consultant Makayla Leiting (a Filipina-American) of the Nebraska Department of Economic Development to the Consulate.

Consul General Paez thanked the high-level contingent for their visit. During the meeting, she stated that the Philippines is open for business, and is one of the first countries in Asia to have opened up its borders to visa-free and quarantine-free travel to fully vaccinated tourists and business travelers from the United States. She looked forward to reinvigorating Philippine economic ties with Nebraska, recalling that two-way trade had been growing at more than 40 percent prior to the pandemic. She was also keen on facilitating possible trade and investment missions to the Philippines

Director Goins, a Cabinet member of Governor Pete Ricketts' administration in charge of economic development, identified agricultural technology, manufacturing, financial technology, insurance, and biotechnology and health as priority industry verticals. He expressed keenness in exploring possible synergies with the Philippines' Information Technology – Business Process Management (IT-BPM) sector, particularly healthcare information management systems. Director Block noted that the Philippines continues to be a top market for Nebraska's agricultural products, including wheat, beef, pork, ethanol and soybeans.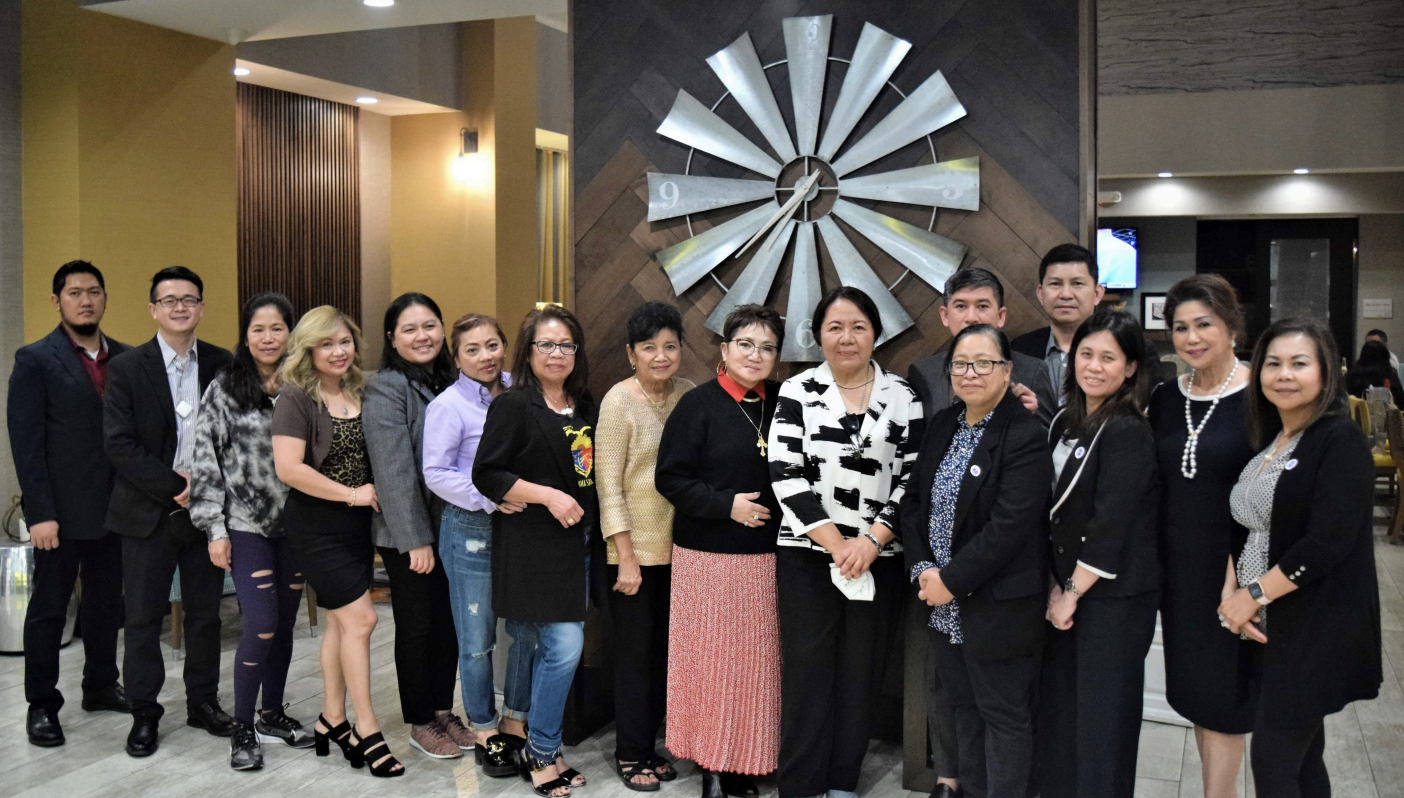 Consul General Paez (2nd from left) discussing matters of mutual interest with
Director Goins (3rd from left) as other participants listen. (Chicago PCG photo/Noly Dulay)